Hello, and welcome!
It's already Friday and it's been a lovely day for our family.....our Yvie-Grace turned 3 years old and she had a Princess Party.....ooooo......I so wanted to dress as a princess, but I couldn't fit into any of Yvie's or Millie's pretty Disney Princess dresses, as much as I tried, ha!
Another great thing about it being Friday is that there's a brand new challenge at
This week is a our challenge for you is all about:
BUGS
show us your creations with bugs and insects!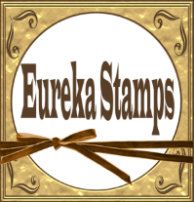 is providing 5 lovely digi images for our randomly drawn winner.
The Design Team was provided with some really lovely images, this week, and I chose this gorgeous Heartstreak Butterfly......
A friend has asked me to make something pretty for her MIL's birthday.....she wanted it to be from her kiddles......and this is what I came up with.
The base is white scalloped card stock and I cut the base label from very pale pink Bazzil card.....I love this die......
I used a sticker from a very old sticker sheet and put it onto card, then cut around and placed it onto the base label......
I printed the pretty butterfly (4 times) and coloured with Promarkers, then cut them out....so therapeutic......I was tempted to glitter them up, then decided not, ha!
Where did the 4th butterfly get to........hello! How about that fussy-cutting, eh?
A little sentiment tab that was in a Forever Friends kit.......an unused kit, I might add......must do something about that, lol.......and I added the teeny gem.....
I hope the recipient likes it.
Take a gander, over on the
Challenge Blog
, to see the inspiration that's waiting for your perusal....there are some lovely makes from the rest of the Team....then get out your crafty bits and join in the fun!
hugs,
Anne-Marie x
Challenges: