Hello, and welcome!
It can never be said that we at
Twist of Faith
are not up for a challenge......it's what our blog was born for....hahaaa!
So, takin' the bull by the horns, the rose by the thorns, the .....er.....er.....thingummy by the wotsits......we hereby challenge
YOU
to make........wait.......wait...........
waaaiiiittttt
.......a card for a
Okay.....come out from behind the sofa......it's not as bad as all that.....we'll be gentle......lol.....
We are so very fortunate to welcome Melonheadz to our family of wonderful sponsors.....yaaaaaay!
Melonheadz images are a fun and whimsical style, handrawn by Nikki. At the Melonheadz Blog youll find newly released sets which you can purchase at the Melonheadz etsy store, and a staggering selection of freebies available .... pop along to the Melonheadz blog and see what you might find! At Melonheadz Exclusives you will find exclusive sets, and previous freebie bundles. At Melonheadz LDS has shared you will find LDS and Christian illustrations, Primary hand outs, and there will soon be some items for purchasing as well.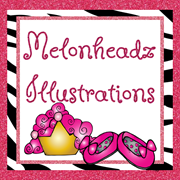 Those of you who pop in to my blog often will know that I have to make a
ton
of male cards, every year, so I'm always glad to
pinch
be inspired by any male cards I come across, and I'm bettin' you are of the same mind.
In that case, you really should go and take a nosey at what my
Design Team Sisters
have come up with......treasure trove of inspiration, I kid you not!
I love this wonderfully appropriate scripture that our Boss Lady (Pauline) has shared with us.......please use it if you'd like, or any other scripture, poem, or encouraging sentiment.....that's our
Twist of Faith
.....
I used one of the many, many freebies that you'll find on Nikki's site.......
I can't look at these two cute fellas without smilin......happy little chaps, or what?
I used a cream card base and layered some K&Co. papers that I'd edged with a soft brown ink.......the "my hero" card strip was generated on my 'puter, printed, then inked......
I used my fabby Promarkers to colour up this proud twosome......even the fishies are smilin'....hahaaa!
I cut out the image with my Office Supplies Shapeability die, then chalked in the blue sky.......I'm thinkin' of getting the Hubster a pair of these dungarees, and in that colour....oh, yeah! He'll look a picture on the canal bank in these........oh, I'm so tempted, heehee........
I had a deep rummage in the back of one of those drawers.....yep, you know the ones......and came up with this sweet rub-on sentiment. The Hubster just loves to take one of our grandsons fishin'......they don't ever seem to bring anything home, but they do an awful lot of gabbing about what they "nearly" caught........
I threaded these buttons with some button twine that I got from The Ribbon Reel.....
A teeny brad at each corner of the rub-on sentiment anchors it to the card, and the "Happy Birthday" sentiment finishes it off......oh, and a bit of card slapped on the inside.....done!
Now....grit your teeth and start on a Male-themed creation.....you know you're gonna need one!
hugs,
Anne-Marie x
Challenges: